Take home a gleaming new Landau in 3 steps.
Choose your Series

Customize your Options

Order from a Dealer
Our dedicated dealer network will guide you through your purchase. Click the button below to locate a dealer near you.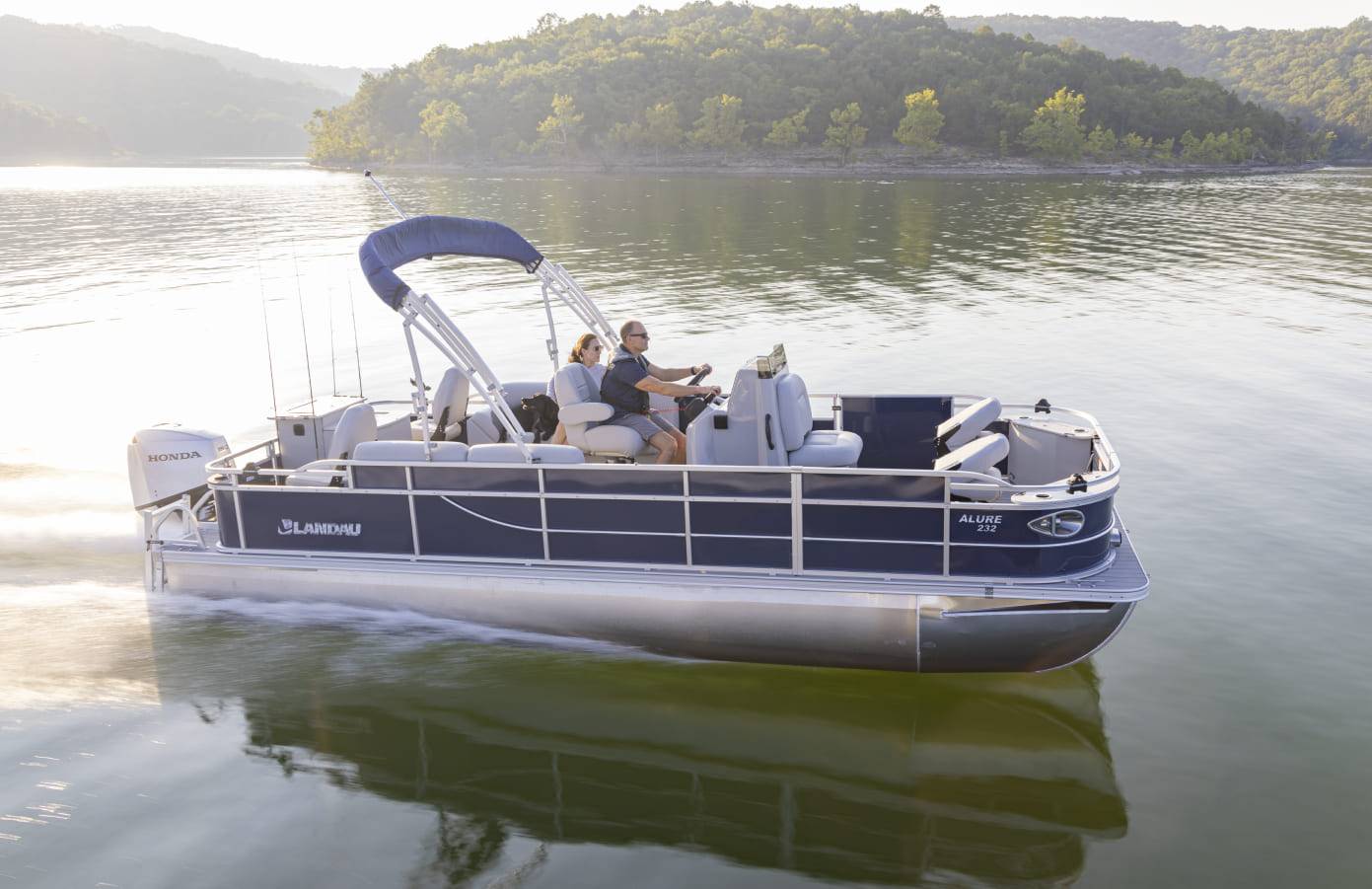 A'lure
The Landau® A'Lure Series is the perfect choice for anglers ready to catch the big one! This series of pontoons provides plenty of room with perimeter fishing chairs, lounge seats and live wells – all essential components for a successful day fishing on the lake. Enjoy a spacious and stable environment in order to land the trophy of your dreams and soak up a full day of fishing.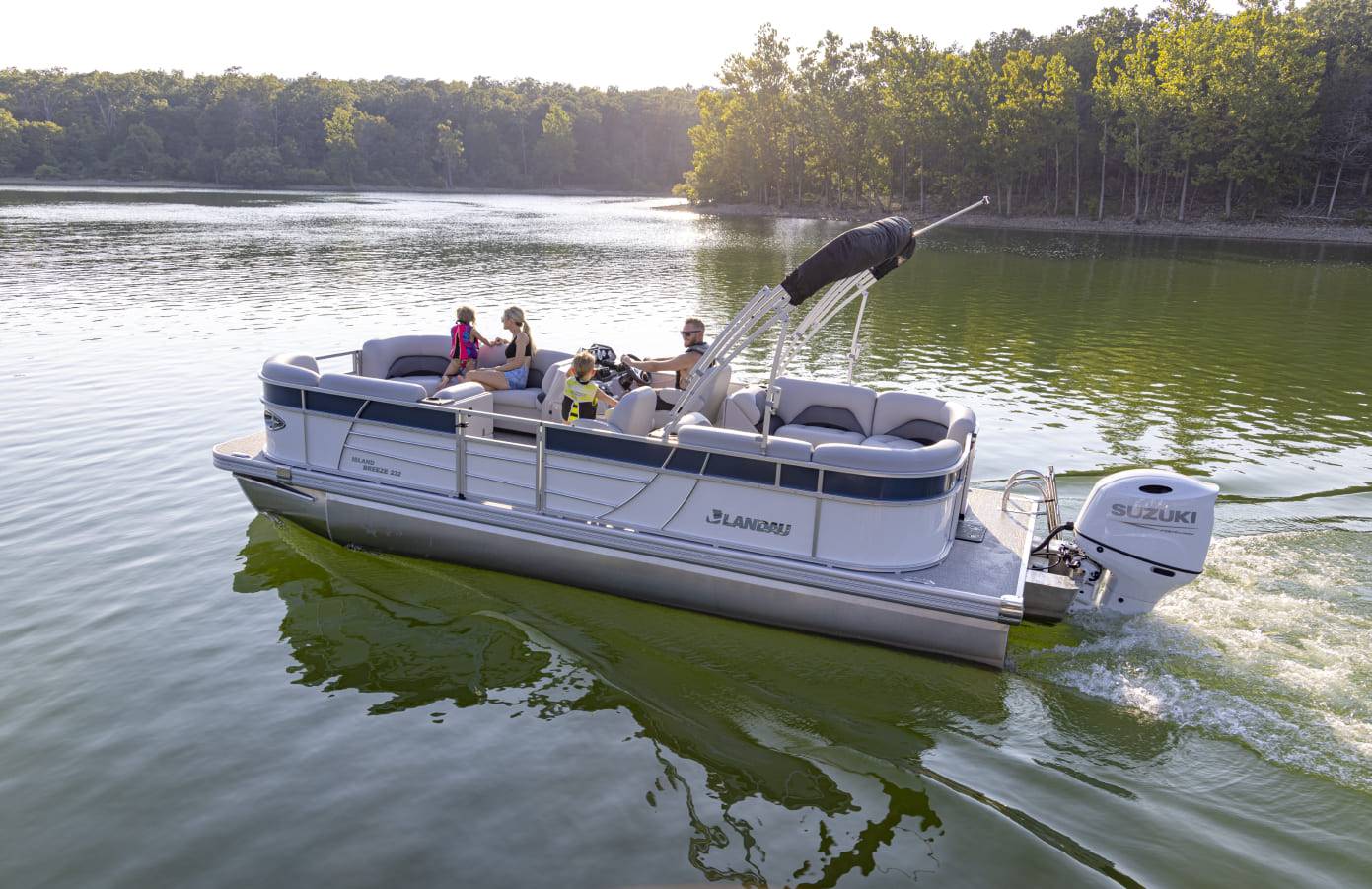 Island Breeze
Experience the Island Breeze Cruise Series for unbeatable value and quality. Our pontoon models come with an abundance of standard equipment and an array of options for customizing to your taste. Enjoy your time out on the water and relax underneath the built-in bimini top – perfect for reading your favorite book.
Atlantis
Experience the luxurious quality of our handcrafted Atlantis seating line. Our frames are guaranteed to last a lifetime, providing the perfect combination of comfort and support. The elegant vinyls are designed to withstand the elements with important features such as UV protection, abrasion resistance, mildew resistance, and stain resistance. Find out why our premium cruise line seats are the best around!
Signature
Experience ultimate luxury with the Signature Series by Landau®. With features like 12" SimradTM Touch Screen GPS In-Dash, custom-made furniture, stainless steel accessories, a Bluave® App-Ready Stereo (Bluetooth® ready), Amplifier and Speakers, this pontoon stands out as one of the most elegant on the water. Plus, enjoy the unique Signature railing in anodized aluminum or black painted.

As a small business we have the ability to quickly adapt to modern tech and customize our features to meet the changing needs of our customers. Our size puts us at an advantage compared to larger competitors.
LANDAU QUALITY
At Landau, we don't just purchase and assemble components - we construct your Landau Boat to last with the highest quality materials. As one of the few companies that design and fabricate our own pontoon logs and upholstery in-house, Landau stands out from the rest with these key features:
U-Shaped Logs
One of the advantages of Landau's pontoon logs is their iconic "U" shape. This design has straight sides which creates a tunnel-like structure for water flow. This in turn leads to a smoother, swifter ride than with conventional round logs, which often include lots of curves and brackets.ㅤ ㅤ
Stronger Decks
At Landau Boats, our floor joists are strategically placed 16 inches apart -- a significantly closer spacing than the 24-inch intervals that most competitors offer. This ensures that the deck is extremely strong and rigid, and creates more points of attachment for flooring and other components.
Foam-Filled Logs
Our pontoon logs come with floatation foam for extra safety. Most of our round logs are air filled, but can easily be drained with the included drain plug if necessary.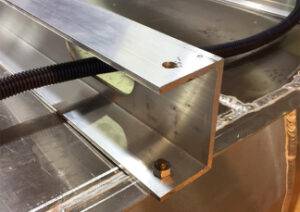 Thick Cross Members
Landau's 3/16" thick 2x3.5" C-Channel cross members are bolted directly to the logs using stainless steel fasteners for greater boat strength, compared to conventional round logs, welded brackets, and thin cross members.
Handcrafted Upholstery
At Landau, we still craft our furniture in-house with precision control over our vinyl, foam, and thread material quality. Our vinyls are designed for superior stain, mildew, and abrasion resistance while the high-density foam used is of the highest quality, giving unbeatable durability.
Custom Railing
Our hand-crafted, heavy-duty anodized railings are individually welded in-house per order and installed to meet rigorous safety pull tests, and will remain resilient against the elements for a lifetime.
2000 Evergreen Parkway,
Lebanon, Missouri 65536